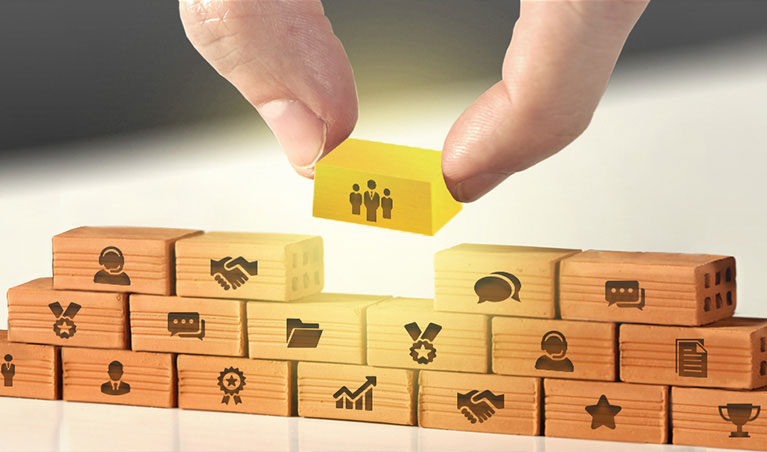 Like fine cuisine, the trainers are the finest of ingredients in their respective domain. They promise to delight your taste buds and offer new experience.
Mr Bennet Lim
Mr. Lim graduated with a Master in Applied Finance with Macquarie University. He attained his basic degree in Business (Marketing) from Nanyang Technological University. Upon graduation, Mr. Lim joined a US MNC as the business development executive for its South Asia offices. In his role, he has to constantly provide solutions to the in bridging the gap between the customers and internal sales and marketing team.
At the beginning of the dot-com era, Mr. Lim started an online educational portal (IQmind.com) with a group of friends and later sold it to some US investment fund and Asia investors including Mr. Koh Boon Hwee, Mr. Willie Cheng and Mr. Sitoh Yih Pin. After the acquisition, Mr. Lim was headhunted as the South Asia General Manager to run an online marketing platform started by a group of Ivy League graduates. Alongside, he also helped raised in excess of US$15million from Singapore Post on the "drop box' locker system, which they eventually bought over. SingPost has since rebranded it as POPStations.
After the Internet stint, Mr. Lim went into property investment and advisory services where he helped to raise in excess of US$100million for a private equity funding Singapore. He has also provide consultancy to a small group of high value clients in their property acquisition and development.
Mr. Lim is one of the founding partner of Star Horizon. He pioneered the Financial Literacy program where it was endorsed by MAS MoneySENSE since 2006 till date. Mr. Lim is a strong advocate of instilling Financial Intelligence at a young age. He has worked with NTU Investment Interactive Club since 2009 in organising the National Cashlfow competition to promote financial literacy among Youths.
Mr. Lim is also the Chief Counsellor of the Ministry of Social and Family Development "Financial Counselling Order" program where husbands defaulted on their maintenance payment were send by the Family Court to Star Horizon for couselling. The program was introduced in Oct 2009 and has since counselled more than 20 clients annually. Mr. Lim is also instrumental in developing the "Train the Trainer" financial counslling program to train up new financial counsellors.
At leisure, Mr. Lim loves to cook for his family and volunteers in a social group, True Hearts Connection, that mentors "Out of School' youth.
Ms. Maggie Chua
Ms Maggie Chua graduated from the University of Singapore in 1994 with a Bachelor Degree in Arts with majors in History and Philosophy.  A marketing professional with 17 years of experience in both B2B and B2C marketing in the IT, Renewable Energy and travel industries, Ms Chua had exposure to the various aspects of marketing and is capable of developing effective marketing strategies for organizations. She also had the experience of organizing major events like WORLD EXPO in Shanghai in 2010 on behalf of the organization which she worked for.
Apart from marketing, Ms Chua also holds special interest and passion in training. She had been involved in the soft skills training for the sales and marketing personnel over the years. She completed the Advanced Certificate in Training & Assessment course (ACTA) and was awarded full qualification by The Singapore Workforce Development Authority (WDA) in 2011.
Other than conducting soft skills courses for adults, Ms Chua also enjoys working with teenagers and young children. She is currently an adjunct lecturer with the polytechnics and also conducts
Speech & Drama and creative writing classes for the primary school children in one of the educational centres. Ms Chua holds a Diploma in Educational Studies (with focus on Speech & Drama, Creative Writing and Public Speaking) from The College of Teacher, UK.
An avid learner with varied interest, Ms Chua also holds a Diploma in Tourism awarded by IAATA-UFTAA and is a licensed tourist guide with the Singapore Tourism Board.
In her spare time, she enjoys reading and cycling.
Mr Mathew Wong Jian Wen
Academically, Mathew graduated with a Bachelor's Degree in Mechanical Engineering (honours) with a Minor in Entrepreneurship from the Nanyang Technological University, Singapore. He also holds a Masters of Science in Marketing (2nd Class Grade 1) from University College of Dublin.
Mathew has been delivering team development and corporate learning programmes over the last 2 years. These programmes comprise of both indoor and outdoor-based experiential learning activities which allow him to exercise his key competencies that include team development, leadership, communication and interpersonal skills.
Mathew is now a Freelance Trainer and Registered Instructor under Ministry of Education. As a dynamic, creative and quality-oriented professional, he is constantly exploring opportunities that provide continuous challenge and professional growth for him as well as the people he engages.
Mathew has worked with clients from all ages ranging from Primary , Secondary , Tertiary Students up to corporate clients. He actively coaches multiple sessions at various schools for Ministry of Education PAL Programs, Health Promotion Board Healthy Eating and Exercise Program (HEEP), and National Environment Agency Environment Workshops.
Before embarking on his training career, he was a senior executive with an event company managing multiple team building projects. His niche is in customizing programs to suit clients objectives. Till date, he has hosted and emcee more than 20 events that include Singtel Network , Scoot 'We are Two'and KLA Tencor company day.
Mr Alan Gey
Mr. GEY is a motivated, dynamic, diligent, results-oriented individual and team player with practical experience handling the accounting/finance, administration and operational functions across a spectrum of industries spanning different geographical locations.
Mr. GEY graduated with a Master of Business Administration from the University of Melbourne. He obtained his Bachelor in Business degree (Honours) with specialisation in Banking and Finance from Nanyang Technological University.
Upon graduation, Mr. GEY joined the International Banking division of DBS Bank where he was responsible for credit cases originating from the overseas offices in several Southeast Asian countries and in London. Following his double promotion within a year, Mr. GEY was seconded to the bank's subsidiary in Thailand where he successfully restructured around SGD 48 million of non-performing loans within six months. He subsequently headed the Singapore Business department whereby he constantly provided advice and solutions to Thai companies with the Singapore connection as well as Singapore companies looking to expand their operations in Thailand. During his stint, Mr. GEY played an instrumental role in creating the credit manual for the Thai subsidiary and was extensively involved in conducting trainings to upgrade the credit skills of the local bank employees. Mr. GEY was also actively involved in the due diligence exercise of a major M&A deal in Thailand.
Later headhunted to join the Wholesale Banking division of Standard Chartered Bank based in Singapore, Mr. GEY provided leadership and assumed direct profit and loss responsibility for marketing and cross-selling banking products to new and existing clients. In this role, he also maintained regular contact with clients to deepen relationship so as to gain a bigger share of their wallet, and bridging the gap between clients and the bank's credit approver. To tap on his knowledge and experience, Mr. GEY was invited to provide inputs to the bank's Group Risk Committee tasked with establishing the monitoring risk trigger points for the various industries, the Loan Underwriting Standards, Credit Control Monitoring System and other risk initiatives.
To further invigorate and challenge himself after spending close to 8 years in the banking industry, Mr. GEY accepted an offer by a major European company in the wood coating industry to be the General Manager of its Chinese operations, and in the process becoming the youngest General Manager within the group. Apart from facilitating the smooth running of its manufacturing operations, he championed and successfully led the company's ISO 9001 accreditation exercise. Mr. GEY also spearheaded the project to construct a new factory in Shanghai, which was successfully completed within budget and time-line.
Mr. GEY was headhunted by a private equity firm to be the Chief Financial Officer of a seafood manufacturing company based in China. Along the way, he helped the company to be listed on the main board of a major overseas stock exchange and also raised a USD 25 million long-term bilateral loan from a financial institution known for its great emphasis and stringent assessment on social and environmental impact.
With over 2 decades of working experience of which more than 10 years are at senior management capacities, Mr. GEY is skilled in business and organisational development, personnel management, budget and resource development, strategic planning, and project implementation. Further, as a Chartered Accountant (Singapore) and a former corporate banker, he is also versed in accounting, financial analysis, corporate strategy, risk management, contract negotiation, and legal documentation. Additionally, Mr. GEY is familiar with activities associated with the public floatation of a company, and post IPO matters, including compliance and investor's relationship. By adopting a balanced perspective utilising sound business and financial acumen while staying oriented to business development and achieving targets, Mr. GEY has excelled in many of his endeavours.
In his free time, Mr. GEY volunteers with the Singapore Police Force to give back to the community, especially during this period of heightened state of tension and alert over terror threats. He also helps out at Willing Hearts, a charitable organisation that cooks and distributes food to the less privileged segments of the society.
With his strong passion for teaching, pleasant personality, good inter-personal skills and positive attitude, Mr. GEY hopes to be able to share and impart his knowledge with his peers and students.
Ms Celine Wong
Ms Celine Wong graduated from the Nanyang Technological University in 2008 with a Bachelor Degree in Accountancy.  Upon graduation, she joined finexis advisory Pte Ltd, an Independent Financial Advisory, as a Financial Planner.  At finexis, she actively interacted with clients, working out their financial needs and wants and helped them plan their finances to achieve these goals. Here, Celine built a strong foundation in knowledge for financial services and financial literacy.
Celine later joined Star Horizon Learning Pte Ltd as a Business Executive, working on ad hoc projects in financial literacy, and occasionally environmental awareness. Besides preparing course materials, she was also involved in coming up with new games and activities that incorporates the learning points from the lessons, allowing participants to better understand the concepts delivered through a fun and hands-on approach.
She then ventured into entrepreneurship, starting a retail outlet with some friends. Here, she put to use business management skills she had picked up in school and in her previous work. Through the course of her work, she interacted with people from all walks of life, including suppliers and vendors.
After spending 2 years working on her business venture, her interest in education brings her back to Star Horizon Learning. In addition to what she used to do, Celine is now more involved in the development of course materials, constantly working on new and more interactive methods to engage participants, allowing more people to develop better financial literacy in an interesting manner.
Ms Wendy Ong
Ms Wendy Ong graduated from Ngee Ann Polytechnic in 2002 with a Diploma in Business  Studies (Tourism and Leisure Management).  Upon graduation, she joined Club Mediterranean, as a Sports Instructor and Activity Organizer. Over the seven years,  she worked in the resorts in Bintan Island, Phuket, Hokkaido, Okinawa and Bali.
Throughout this period, she is primarily in charge of developing, orgainising and conducting the program for children and young adults.  She conducts workshop in flying  trapeze, acrobatic and juggling tricks. Ocassionally, she is also roped into the cast to perform during special occassions / celebrations of the clubs.
In 2008, Wendy came back to Singapore and took up a Diploma in Pastry and Baking. She was nominated as the Best Apprentice of the Year at the World Gourmet Summit. She then worked as a pastry commis with the Ritz Carlton Millenia Singapore for 2 years. Her biggest achievement was being put in charge to prepare a desserts and pastry bar for 200 guests.
Wendy then went on to work as an assistant Pastry Chef with the Asian Food Channel. She was then promoted to Executive Pastry Chef and was conducting baking classes and team building events. She was put in charge of the entire curriculum developemnt to costing and training. During her entire 4 years with Asian Food Channel, she enjoyed herself tremenodously as she has many opprotunities to work alongside celebrity chefs.
In 2013, Wendy started her own bistro and bar. She is looking to expand the outlet in a new location with the addition of a baking studio.
Wendy is one of the key trainer at HealthZone and also participated in NEA Environment Champions Workshop in 2014, 2015. At the same time, Wendy is a key trainer for BCA Green Builders Workshop.
Ms Nurul_qursyiah Ismail
Ms Nurul is a professional trainer in soft skills and life skills' modules with 10 years of industry experience.
She is a passionate trainer who believes in imparting and sharing knowledge from the various experiences acquired in her careers. Ms Nurul's background ranges from cabin crew, events management, customer service, corporate communications and training and development.
After graduating from Ngee Ann Poly with a Diploma in Mass Communications, she joined then-Ministry of Information, Communications and the Arts as a Corporate Communications officer. She was in-charge of rebranding the corporate image, coordinating Minister's visits and lunches and events.
She then joined National University of Singapore as the Front-of-House Manager, responsible for the recruitment and training of about 50 students, to work in the University Cultural Centre as ushers. She also manages the key university and national events happening in the centre such as National Day Rally, foreign ministers' visits, Commencement, Singapore Youth Festival's Dance.
Still in NUS, Ms Nurul was headhunted to be the pioneer team at the Shaw Foundation Alumni House (SFAH). She created the training curriculum for the students to work as ushers and ambassadors at the events of SFAH. This fosters a sense of belonging for the students as future alma maters. Through both practical and stand-up trainings, she prepares them for the working world and ensures they display professional standards at work.
She then became a cabin crew with SilkAir, Singapore's regional airline, where she worked on turnaround flights and later on, with Emirates, where she was based in Dubai. When she returned to Singapore, she pursued her passion in training and development with Ink, an in-flight magazine publisher, where she trained sales professionals in soft skills.
In her spare time, she volunteers with Singapore Kindness Movement where she teaches kindness values to pre-schoolers.